Autopiloted campaigns
Autopiloted campaigns
24/7 without turning on your laptop
Create a campaign with an unlimited number of messages in your account. Start with a connection request message and create follow-ups.
Use best practices refined by our sales experts and packed into actionable templates.
Run campaigns and track the progress instantly by checking the tab with campaign analytics dashboard.
More sales at lower cost
Drive more insightful and smarter engagement with your prospects by properly routing them through the funnel.
Create campaigns targeted to your existing network.
Share targeted content and add multiple touches.
Set campaigns to reach out to people from certain groups or events.
More sales at lower cost
Hop on the crazy adventure.
If you feel like talking right away,
We're here 👇🏼
Enter your email and we'll let you know how to start
All communication in one place
Safety as a priority
For any automation tool, safety is a prerequisite. We've come a long way to create a solution that you can trust.
We're not a Chrome extension but a cloud-based software. Closely runs in the background, and you don't have to add any 'buttons' related to the automation (as with any extension).
You won't log in from different time-zones and different IP addresses because Closely uses dedicated IPs to mimic human behavior.
With Closely, you won't get overboard with your weekly interactions. We stop campaigns the moment they're about to reach the limits set by LinkedIn.
Safety as a priority
Actionable templates
Actionable templates
No matter how tough are your sales skills, sometimes it's hard to come up with a cohesive message sequence. For such cases, you can use our hand-crafted templates.
Just insert a pre-written copy of a connection and follow-up messages.
Use variables to personalize your copies. Add specific points of personalization to show real effort.
Glean from Closely specialists that have been in social sales for more than five years. Learn how to get to know your prospects & prevent deals from falling through the cracks.
Sales teams are hitting their growth metrics with Closely
connection requests accepted
leads generated per month
Multiple accounts for wider outreach
Syncing multiple accounts to expand your outreach is a must especially if you've got hundreds of prospects to conduct outreach for.
Unleash the full power of your sales team by integrating and managing multiple accounts in your userspace.
No more jumping back and forth between dozens of tabs, sabotaging productivity. Keep everything neat and easily managed.
To modernize your sales pipeline, monitor your open rates, positive response rates and gauge the effectiveness of your campaigns quickly.
Multiple accounts for wider outreach
The right companies and people to connect with
The right companies and people to connect with
Finding people and companies that fit your ICP using all possible ways is much easier now. If you don't know where to start — just email us.
Apply multiple filters in LinkedIn Search or LinkedIn Sales Navigator and import the search link into Closely.
Upload a CSV file and start automated campaigns.
Read our blog to define key characteristics or attributes that will influence an audience's likelihood to buy your product or service > or how to build an ICP.
Pricing
Features available in all packages
Custom automation campaigns
Unlimited LinkedIn accounts
Free templates
Smart inbox
Campaign analytics
Meet the team
Maria

If you ask her to "sell you that pencil", she'll quickly find you a better job to do.
Going the extra mile to make deeper personal connections always pays off in the long run. Automation is the spinner that speeds up all processes.
Nazar

Closes deals when not swimming in his rooftop pool.
Real personalization isn't just mentioning an article topic. There are a lot of tactics that you can apply at scale. We do our best to support you with the best hacks that we've tested ourselves.
Maryna

She may look like Eva Green, but deep inside she's just a girl who generated $50k ARR in three months.
For many of us automation is going back to black. You don't need much today: just a growth mindset and willingness to experiment.
Nick

Changed interior neon lights in his car to match Closely brand colors. Sales Terminator.
Since March, our team reported closing their pipeline at 37 percent due to the improvements in earlier stages of the cycle and integrated automation.
Common Questions
How do you automate LinkedIn messages?
You can write LinkedIn messages and send them to prospects automatically. LinkedIn automation tools enable scheduled running of sequences so you can auto connect and follow up your prospects at the time when they're most likely to get engaged with you.

Depending on the tool, you can send out up to 500 connections per day.

LinkedIn automation tools automatically generate reports for your campaigns, making it easier for you to improve the way you reach out to targets.
Can you automate LinkedIn connections?
Automation tools like Closely allow you to auto connect and send automated messages to your targets on LinkedIn with a single click of a button.

  -  Type in individual's profile name or import contacts in CSV
  -  Set up the daily limit for your connection requests
  -  Create your message sequences
  -  Hit "Run"

Get your campaigns running in the background while you're busy with other tasks.
Is LinkedIn automation illegal?
LinkedIn automation is not illegal. However, if you use unreliable instruments, especially extensions, you put your account at risk of getting banned.

To avoid LinkedIn Jail, make sure you use tools that limit the number of connections or let you control it. Opt for cloud-based tools rather than extensions.
What is LinkedIn's monthly search limit?
The number of searches on LinkedIn is limited and is calculated based on your profile's activities.

For a standard (free LinkedIn), the results will display up to 1000 profiles or 100 pages.

For Sales Navigator, the results will be limited to 2500 profiles or 100 pages.
What is a good LinkedIn message?
There is no one general rule for a working LinkedIn message. Everything depends on how well you research your audience, your goals that you want to achieve with your campaigns, your LinkedIn profile, and your outreach strategy.
As a part of an efficient outreach strategy, a good cold message is generally:
  -  Personalized
  -  Short and comprehensive
  -  Includes your value proposition
Read more about a perfect LinkedIn cold message
here
What is LinkedIn jail?
LinkedIn Jail is a situation when your account gets restricted or banned by LinkedIn for breaking LinkedIn's Professional Community Policies.

Getting into LinkedIn Jail can have a negative impact on your reputation and lead generation.
What is a good LinkedIn bio?
In general, your profile bio should highlight your achievement and show off your personality.

But there are usually some components of a perfect LinkedIn profile.

  -  Custom background photo
  -  Information about yourself all filled out: your interests, career achievements, education, USP
  -  Custom profile URL
  -  Number of connections
  -  References for animation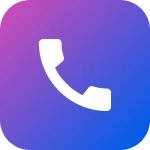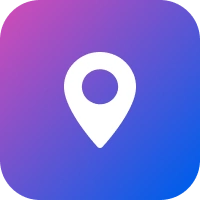 Visit us
Esterson Limited
Prodromou, 75, Oneworld Parkview
House, 4th Floor, 2063, Nicosia,
Cyprus